Take part in our World Cup predictor Sweepstake!
There are cash prizes for 1st, 2nd and 3rd place with the remaining 50% monies raised will be donated to

Mission Christmas Cash for Kids

charity which organises gifts for under privileged children.
Cash for Kids is a grant-giving charity helping the children that need it most across the UK, improving the lives of disadvantaged children and young people who are affected by poverty, illness and neglect.
50% of your entry fee will go directly to the charity, helping them to deliver more gifts to those children who are at risk of waking up to nothing on Christmas Day.
Collectively Cash for Kids raised £21.4 million across the UK in 2021, supporting 548,102 children
It costs just £5 to play and deadline for predictions is midnight on the 24th Nov 2022.
It's easy to enter - just a few drop down menus to select from. Simply try and predict:
*The countries that will win each of the 8 groups
*The 2 countries that will contest the world cup final
*The country that will score the most goals
*The country from which the Player of the Tournament will come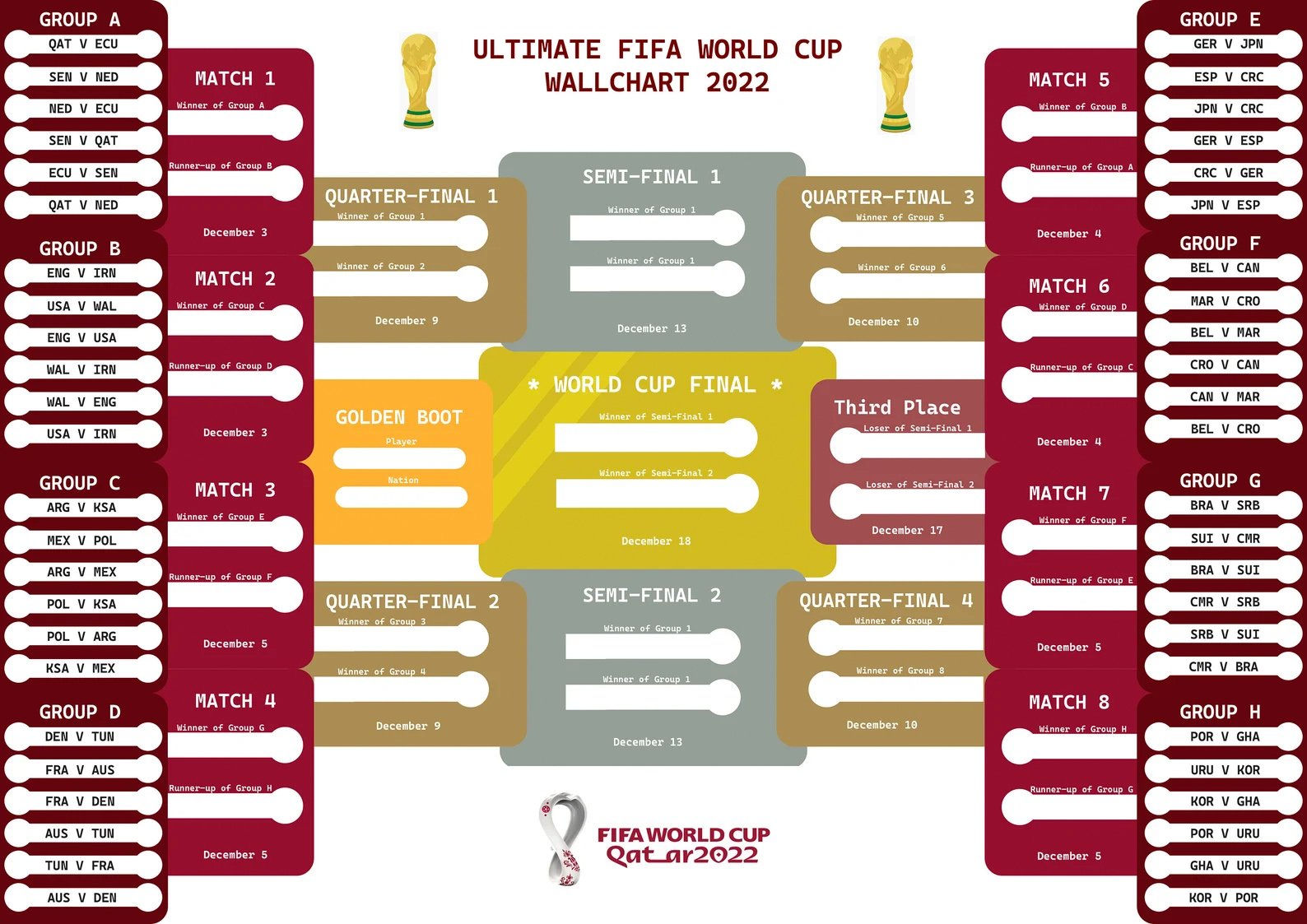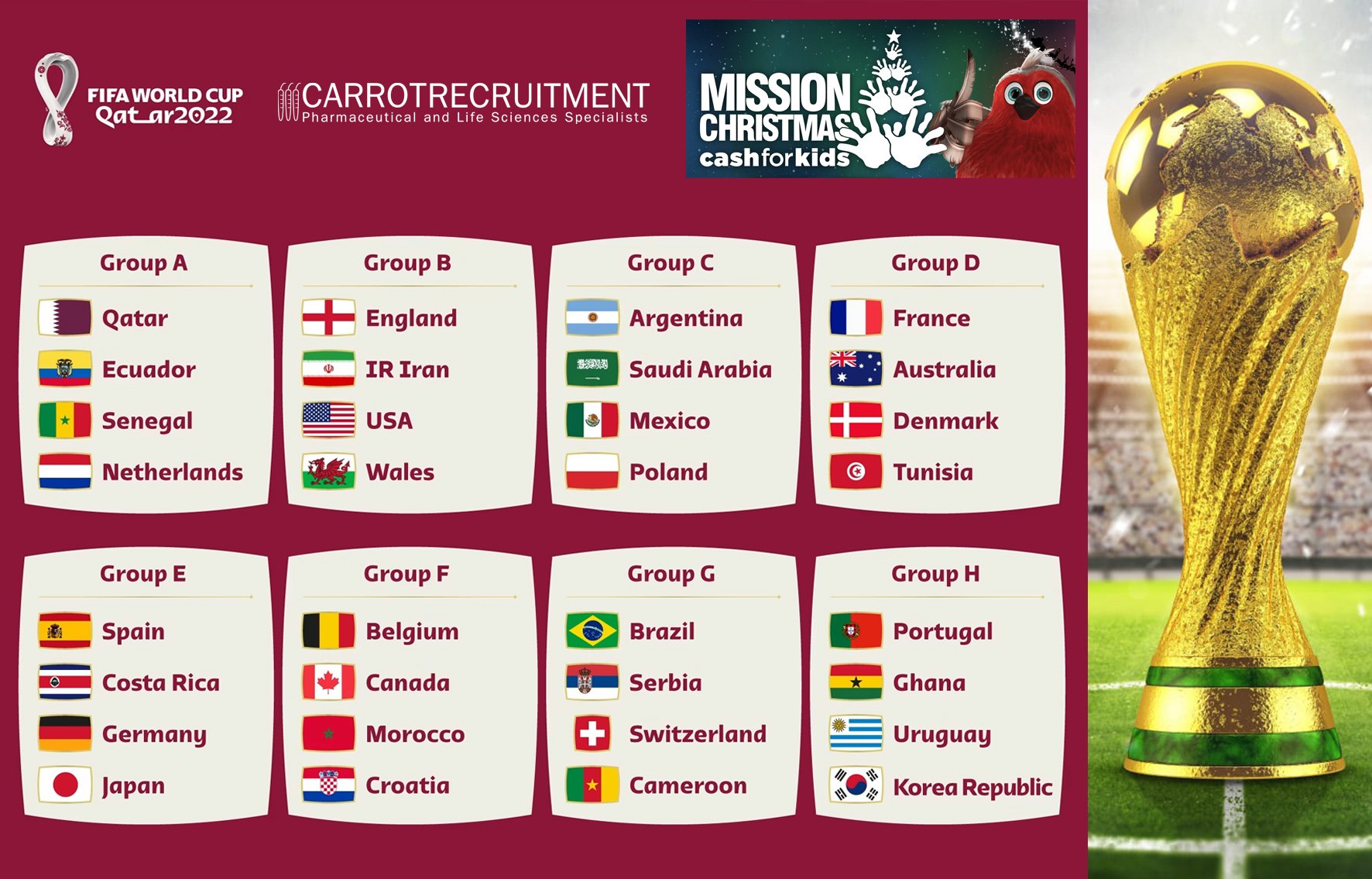 It costs just £5 to enter, with 50% going into the prize pot to be split between 3 winners! You receive points for accurate predictions and if you come 1st, 2nd and 3rd in the scorings you will receive a cash prize using the allocation below.
Good luck and happy predicting!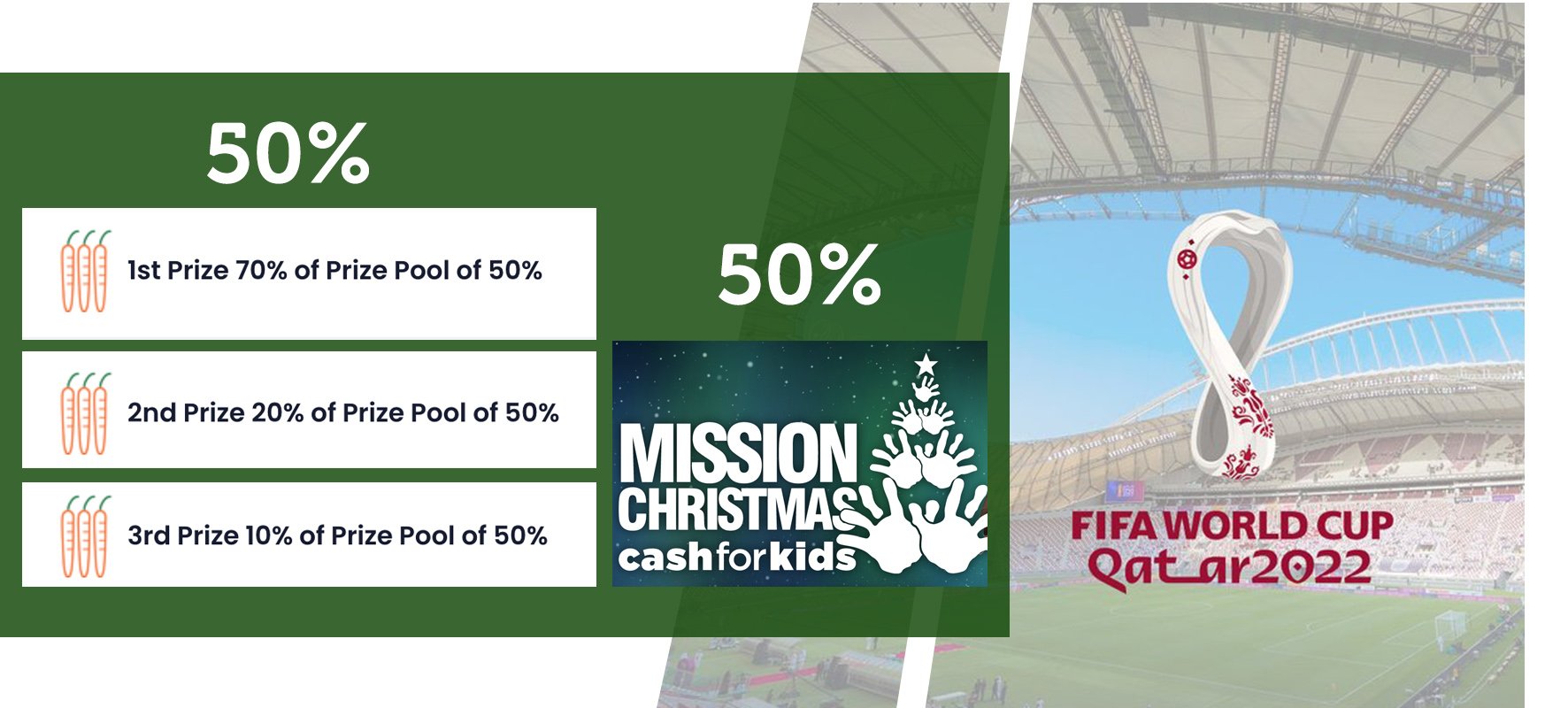 This sweepstake is only open to residents of the UK
The sweepstake is open to all employees, family members, clients and customers of Carrot Recruitment
We are only able to offer prize money to those who are over the age of 18
The prize draw or sweepstake will run from 14th November 2022 to 24th November 2022
50% of all proceeds will be donated to Cash for Kids Mission Christmas. 50% Will be awarded to the prize winners.
Carrot Recruitment will not benefit financially from this sweepstake
There will be three cash prize winners - these winners will be determined by the points awarded during the sweepstake
The winner will be notified by email or phone within 7 days of the prize draw or sweepstake closing
The case prize is non transferable and no alternative will be offered