Anna Sidhu is our newest member of the Market Research team and has hit the ground running during her time with us. She is hugely popular with clients and candidates alike and has already made a big impact within the team. We sat down with her to find out more about why she's enjoying a career in recruitment and what she's learnt about what makes Market Research a great sector to work in.
What do you think most attracts candidates to a career in Market Research?
Pharma Market Research roles tend to attract those who excel within analytical and collaborative environments. Naturally curious candidates who are critical thinkers with a creative side typically gravitate towards careers in Market Research because of the nature of the tasks within it. These roles explore and analyse the behaviours of consumers and clients – their motivations, their desires, and how their decisions affect a pharma company's strategy.
Those candidates who are drawn more to problem-solving are attracted to the operational and fieldwork side of Market Research. These candidates enjoy looking at the bigger picture and having a direct hand in helping deliver the final project to the client. People who are highly organised, enjoy working in fast-paced environments, and are effective in communication are perfect for these types of roles.
What is the one piece of advice you always give candidates before their Market Research interview?
Make sure you understand what Market Research for pharma/health entails. Many candidates I speak to think they know exactly what Pharma Market Research is and therefore don't carry out the correct research required before an interview. Being overprepared is always better than being underprepared. Interviewers have been doing their jobs for a very long time and can tell within the first 20 seconds if someone is passionate about the role and if they have done their research. So, do your research and come prepared!
How does working within Market Research differ from other sectors?
Pharma/healthcare Market Research as a sector is a fast-paced and intriguing sector. In my experience, it mostly differs from consumer Market Research in that it has faster rates of progression, larger salary ranges, and more interesting projects that have large impacts on the lives of patients.
What do you most enjoy about working in recruitment?
A lot of recruiters will talk about the commission or fast-paced progression, which are great perks, but the opportunity to help people find their perfect job is what I enjoy the most about recruitment.
Over the past few months, I have had the pleasure of helping multiple candidates find a role that has enhanced not only their professional life, but their personal life too. Finding the perfect fit for a candidate can be challenging, we work with some fantastic clients and are proud to be able to give our candidates the best options in the industry.
In your experience, what does the perfect CV look like?
The perfect CV should include:
Relevant career history and what you personally

achieved

during your time there. A lot of people tend to write a job description, but employers want to see how you added value to the company

Perfect spelling & grammar. You'd be surprised how often I have to edit an entire CV due to poor grammar and spelling errors that should be checked beforehand. I'd suggest checking your CV at least

3 times.

Keep it

short

. Be accurate, concise, and to the point. Employers look at a CV for an average of 6-7 seconds before they decide if it's relevant or not – so make it easy to read.

Don't include a photo. Just don't.
Make sure your CV

reflects you

. Don't be afraid to add your interests, what languages you speak, or even what soft skills you have. Be sure to use language/keywords that are in the job description so your CV is relevant to the role you're applying for.
Get in touch:
If you're looking for your next career move or would like support for your recruitment needs within Market research, get in touch with Chris today: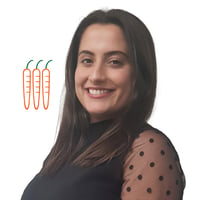 01625 541 034
Visit our Market Research Jobs page for all our live vacancies.