Recruitment Consultant
Manchester/Cheshire (Remote or Hybrid) - £Competitive Salary + Excellent Benefits, Bonus Scheme & Culture.
We are part of an award-winning group of companies that invests heavily into staff-development and progression (Gold standard investors in people) and we have been rated "World-Class" for Customer Service.
About Carrot Recruitment:
We are a specialist recruitment consultancy who work with some of the world's largest Pharmaceutical, Biotech and Life Science companies.
The culture of the company is friendly, fun, collaborative, and supportive. We have a great brand, loyal client partnerships, an innovative team, and a great reputation within our sector.
We don't have KPIs around activity – instead we focus on quality and effectiveness and trust you to manage your desk and pipeline. We will support you in your professional development and provide opportunities for you to progress your career with us, both within Carrot and the wider group (Compass Recruitment Services).
The Life Science and Pharmaceutical sector remains a very attractive industry to work in. With over 17 years' experience supporting the sector, our reputation has gone from strength to strength and we're the go-to consultancy for many of our clients.
You will be part of an award-winning group of companies that invests heavily into both staff development and progression, as well as having all the tools necessary to be successful – including the support of an exceptional Back Office team. You will be given training and support to develop into the "go to" person in your sector – we pride ourselves on our knowledge of the market and the industry, and this is something our Clients and Candidates value and rely upon.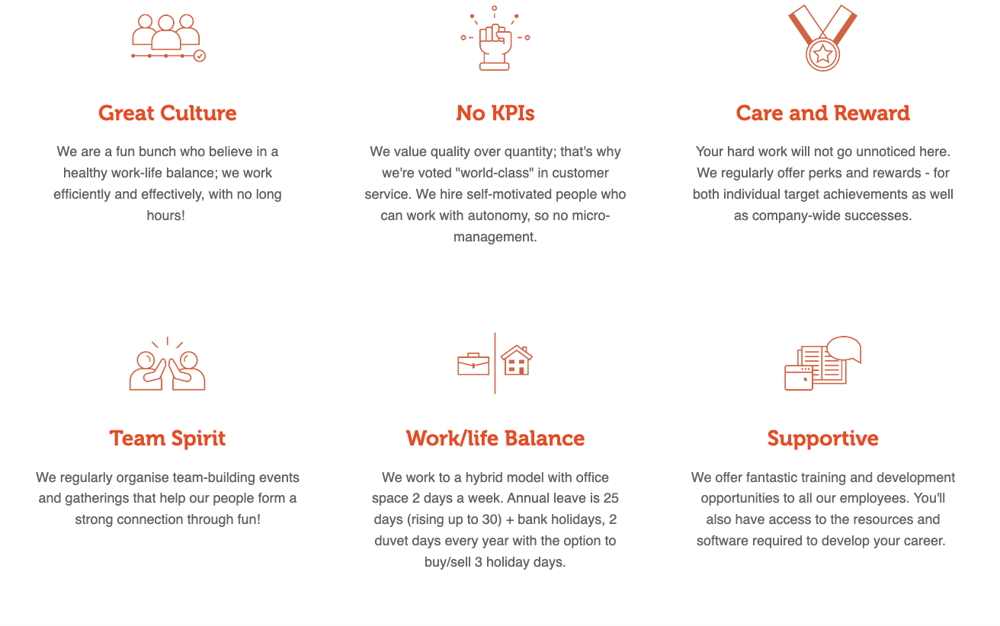 Working for Carrot you will receive…
Competitive base salary with performance-related bonus scheme and rewards.
Flexibility around working patterns.
Autonomy – we will support you, but you won't be micromanaged!
No KPIs (Yes really!) We trust you to manage your desk and workload.
Remote or Hybrid working – Our Central Manchester office space is close to transport links, shops, and restaurants.
Opportunities to progress both within Carrot and the wider group (Compass Recruitment Services)
25 days holiday which increases to 28 days with service.
Up to two duvet days per annum (target related)
Option to buy or sell 3 days of annual leave per year
Private healthcare scheme
Additional Perks:
Quarterly team rewards, company activity afternoons, and meals out for hitting quarter targets.
Monthly posh lunch and afternoon off for consultants who achieve target.
Early finish on the last Friday of every month.
Extra Day annual leave and cash incentive each month for achieving "Consultant of the Month"
Regular social events with the wider team.
Ad-hoc managerial rewards to recognise extra effort and success.
The Role:
This is a full-time permanent vacancy to recruit a range of positions on behalf of our pharma & biotech clients across the UK and Europe. You will be responsible for managing the full recruitment process in your dedicated sector and offering a first-class service to your candidates and clients.
You will be developing your sector further by maximising opportunities with our existing client base as well as carrying out new client development activities to ensure a steady stream of new business is coming in.
This role can progress in to a Team Leader role where you can build and manage your own team, or provide the opportunity to get involved in other project work outside of recruitment to support the wider business if that appeals to you.
What Kind of Person Are We Looking For?
We are looking for someone with previous recruitment experience and demonstrable success throughout that time - Ideally within the Pharma or Scientific sector but for us attitude and personality are key.
A strong work ethic, proactive and focused approach with a good sense of humour will ensure you fit in to our team and culture.
You'll have strong candidate and client development skills and you know what its takes to be successful in recruitment.
Perhaps you're working in a role that is heavily KPI focused and you're looking for a bit more autonomy? Or you're back working in the office and you'd prefer a remote or hybrid set up? Or you're simply interested in joining a recruitment business with a great culture, excellent reputation and rated 'world class' for customer service?
What Next?
Hit 'Apply' or contact me directly anna.clarke@carrotpharma.co.uk